About Belarusians in Lithuania
The Republic of Belarus and the Republic of Lithuania are neighboring countries with long-standing historical and cultural heritage. Modern Vilnius has been a unique crossroads of different peoples and cultures for many decades and Belarusians, among other nationalities, with its own traditions and customs took an active part in the formation of a multinational city environment. According to official statistics, about 35 thousand Belarusians live in Lithuania now. It is about 1.2% of the total population. Belarusians occupy the third place after the Polish and Russian national minorities through the ethnic composition. The largest number of them lives in Vilnius, Klaipeda, Utena and Kaunas regions. Citizens of the Republic of Lithuania, Belarusians by origin, have made a significant contribution to the development of the Lithuanian state at different historical stages. Lithuania is familiar with the names of Francysk Skaryna, Ignatius Domeiko, Ferdinand Ruschits, Yanka Kupala and Maxim Bogdanovich, Evgeny Vasilevsky and Leonid Murashko and many others.
Leonid Adamovich Murashko (1924-2009), Honored Artist of the Lithuanian SSR, leading soloist of the Lithuania National Theater of Opera and Ballet, the one of the most authoritative persons of Belarusian public organizations in Lithuania was the organizer and the first Head of the Association of Belarusian Public Organizations of Lithuania (ЗБГАЛ), registered on January 15, 1997. Today ЗБГАЛ includes 17 regional public organizations operating in Vilnius, Visaginas, Druskininkai, Kaunas, Klaipeda, Panevezys, Salcininkai, Švenčionis. The Belarusians of Lithuania has developed constructive relations with local authorities and public organizations of other nationalities. Belarusian organizations maintain stable regional connections with local government organizations of Belarus. Thus, the Belarusian Cultural Center "Krok" from Visaginas actively cooperates with the Brest and Smorgon regional executive committees, the Novopolotsk city executive committee, the «Krynitsa» (Klaipeda organization) — with the Lida regional executive committee, the «Spadchyna» of Belarusian culture society (Druskininkai) with the city executive committees of Grodno and so on.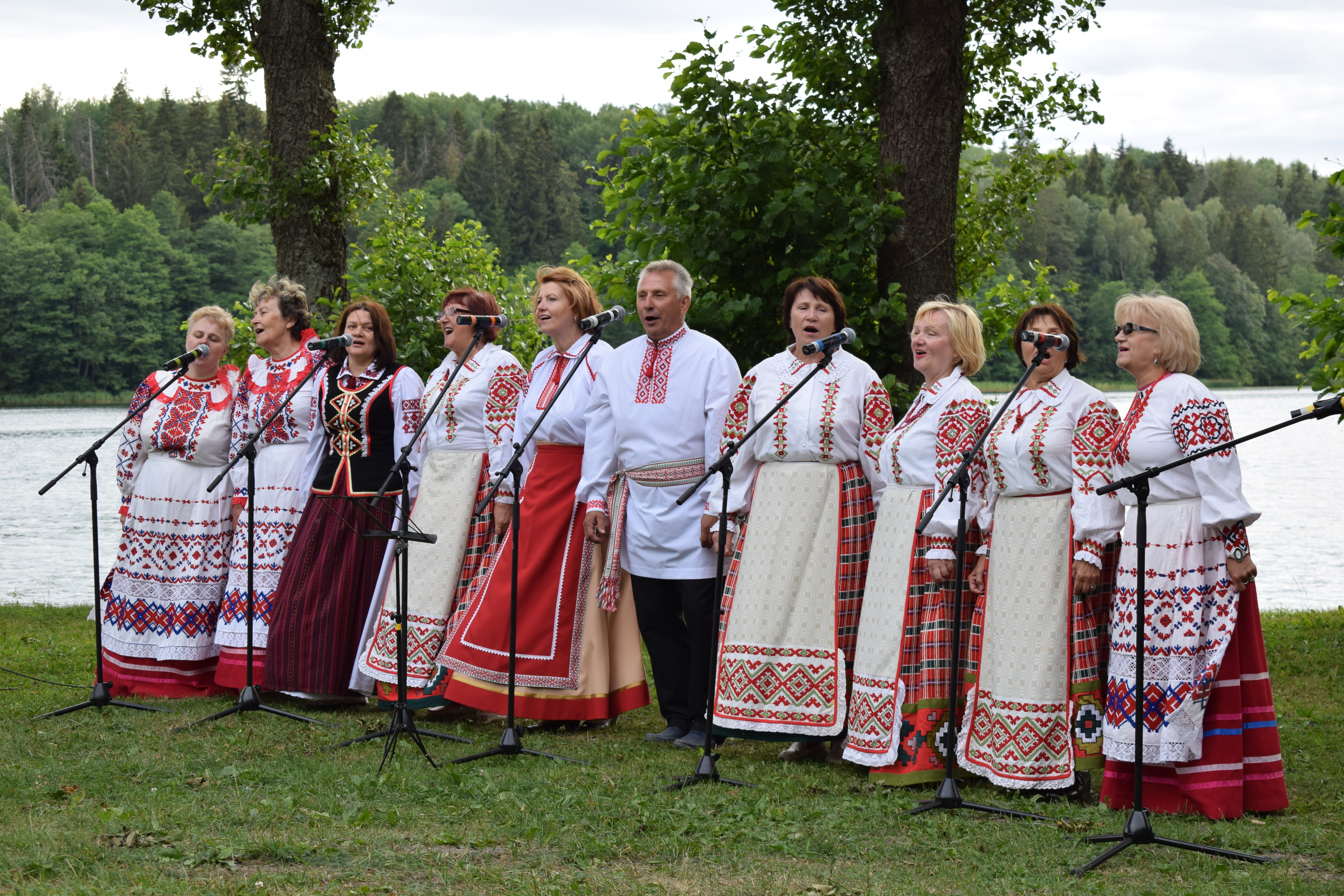 Traditional cultural events "Festival of the Belarusian song" and "Kupalle" are on the charge of Association of Belarusian diaspora. A weekend school for children of Belarusians has recently been organized in Klaipeda. There are many creative collectives of regional organizations: the Belarusian folklore ensemble "Svitanak" (Visaginas), the vocal ensemble "Syabryna" (Vilnius), the Belarusian song ensemble "Kupalinka" (Klaipeda), the vocal ensemble "Ranіtsa" (Shalchininkai).
On January 2019, Nikolay Logvin was elected as the Head of ЗБГАЛ. He also has become a representative of Belarusian organizations in the Council of the Department of National Minorities.
Representatives of Belarusians in Lithuania are members of the Coordination Council under the Ministry of Foreign Affairs of the Republic of Belarus.